History of Mont Saint Michel | Geography, Facts and More
Contents
Mont Saint-Michel is a small island commune measuring just 240 acres located off the coast of Normandy. It boasts of rich history and culture and is one of France's most popular tourist locations. The majestic location has captivated visitors for a long time. The tale of how the mount became a major Christian pilgrimage site dates back to the early eighth century. Currently, the sheer visual appeal of Mont Saint-Michel makes it a must-visit in France.
What is Mont Saint Michel?
Mont Saint-Michel is a medieval abbey perched on a rocky islet in Normandy, France. Renowned for its architectural marvel, the abbey rises dramatically from the bay during high tide, creating a stunning silhouette against the skyline. Built in the 8th century, it served as a place of pilgrimage and a fortress. The abbey's intricate gothic spires, stout defensive walls, and charming village at its base make it a UNESCO World Heritage site and a symbol of France's rich history. Visitors are captivated by its unique blend of natural beauty and human ingenuity, making it a must-see destination.
Know More About the Bay
Where is Mont Saint Michel Located?
Address: Le Mont-Saint-Michel, 50170, France
Situated on a rocky islet in Normandy, France, Mont Saint-Michel lies approximately 360 kilometers away from Paris. However, convenient shuttle buses regularly connect the two locations.
Closest Landmark: Tour du Nord (3.7 km)
Mont Saint Michel History
The Prehistoric Beginnings
In the distant past, Mont Saint-Michel stood on dry land, a stark contrast to its current status as a tidal island. As the sea levels gradually rose, relentless erosion sculpted the coastal landscape and revealed sturdy granite outcrops, including Mont Dol, Tombelaine, and Mont Tombe. These granite formations, more resilient to the ocean's forces than their surroundings, set the stage for the eventual rise of Mont Saint-Michel as a prominent landmark.
The Archangel Intervention
In 708 AD, the visionary Bishop of Avranches, Saint-Aubert, experienced profound encounters with the archangel St. Michael, culminating in a final vision. This divine inspiration led him to establish Mont Tombe, the precursor to Mont Saint-Michel. With unwavering faith, he embarked on the construction of an oratory dedicated to the archangel and, in a symbolic gesture, procured precious relics associated with St. Michael. This marked the inception of Mont Saint-Michel's spiritual significance.
An Abbey for the Spirit
By 966 AD, the Abbey of Mont Saint-Michel had evolved into a renowned center of pilgrimage, prayer, and devotion. Its spiritual magnetism was further amplified by the presence of Benedictine monks who resided there. The abbey's treasures extended beyond religious relics, encompassing a collection of Aristotle's influential texts, contributing to its prominence as a hub for intellectual and spiritual enrichment.
One Commune, Many Roles
Positioned strategically on a tidal island, Mont Saint-Michel became more than a place of worship. It was transformed into a formidable fortress, featuring defensive fortifications that evolved over the centuries. Its location attracted both pilgrims and military strategists. Notably, during the reign of King Louis XI, the abbey's role transitioned to that of a prison, housing inmates until 1860. This historical shift reflected the island's multifaceted history.
The French Involvement
A turning point in the history of Mont Saint-Michel occurred in 1922 when restoration initiatives were initiated. By 1966, pilgrimages to the sacred site were once again in full swing, with the French government taking on a pivotal role in overseeing improvements. The restoration efforts not only revitalized the abbey but also rekindled the site's spiritual significance, drawing both religious and secular visitors.
A UNESCO Treasure
Today, Mont Saint-Michel faces the challenge of accommodating approximately 3.5 million visitors annually. The island and abbey, recognized as a national monument since 1862, received the esteemed UNESCO World Heritage status in 1979. In response to escalating visitor numbers, ongoing preservation efforts aim to safeguard this iconic site, ensuring its cultural, historical, and natural significance endures for future generations.
What's Inside Mont Saint Michel?
The Mont Saint-Michel commune has a lot to offer to the tourists who visit the heritage site.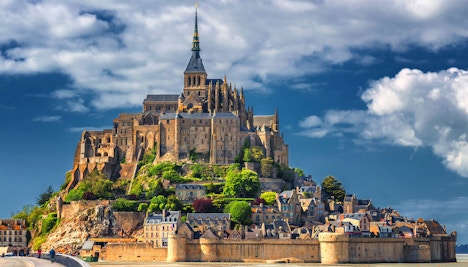 Mont-Saint-Michel Abbey
Mont-Saint-Michel Abbey is among France's most stunning sights. For centuries, it had been Europe's major pilgrimage destination and today this holy island is a UNESCO World Heritage Site.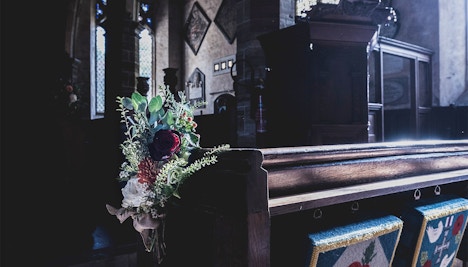 Eglise Saint Pierre
Step away from the crowd to witness a small, quaint chapel located halfway up the abbey for a divine experience.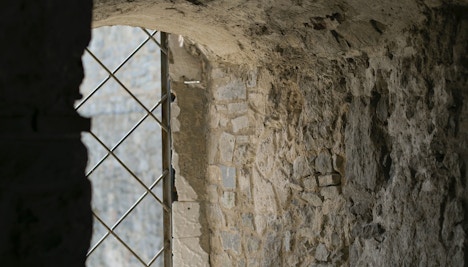 La Chapelle-Saint-Aubert
If you're looking to explore more hidden and quieter places to visit, La Chapelle-Saint-Aubert is just the place for you. Low tides are the best time to visit with your family.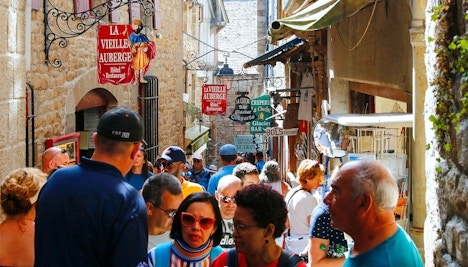 La Grande Rue
Instantly transport yourself to live in a french fairytale town as you visit the stunning streets of La Grande Rue.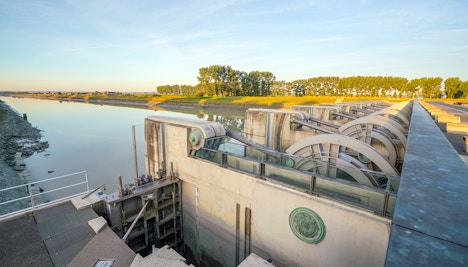 Barrage sur le Couesnon
Enjoy the view or have a fun picnic at Mont Saint Michel by visiting Barrage sur le Couesnon, a short stretch dam made of concrete and metal.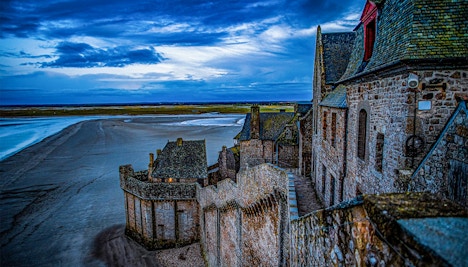 La Porte du Roy
Take a moment to appreciate the simple yet beautiful built brick gateways as you make your way to Mont Saint Michel.
Book Mont Saint Michel Tickets
All Your Questions About Mont Saint Michel History Answered
What is Mont-Saint-Michel known for?
Mont Saint-Michel is known for its unique structure atop a hill and its rich history.
Who built Mont-Saint-Michel?
Saint-Aubert, the Bishop of Avranches, founded Mont Saint Michel in 708 C.E.
When is the best time to visit Mont-Saint-Michel?
The best time to visit Mont Saint-Michel is in the months of May and November.
What are the best things to do inside Mont-Saint-Michel?
Taking a guided tour of the abbey, visiting the small chapels like Eglise Saint Pierre and La Chapelle-Saint-Aubert, and walking down La Grand Rue are some of the best things to do at Mont Saint-Michel.
How far is Mont-Saint-Michel from Paris?
Mont Saint-Michel is about 290 kilometers from Paris.
How much time do you need at Mont-Saint-Michel?
You may need anywhere between 5-6 hours to explore Mont Saint-Michel.
Is Mont-Saint-Michel open to visitors?
Yes, Mont Saint-Michel is now open to visitors.